Breast Cancer Treatment Options
There are different breast cancer treatment options. If you're wondering which among them is the best, here's a sobering truth: No doctor can actually say which. There are standard types as well as clinical trials.
Types of treatments include hormone therapy, radiation therapy, chemotherapy and a lot more.
If you have been diagnosed with the aggressive forms of cancer, your doctor will recommend aggressive treatment as well.
Your doctor's decision on what treatment to recommend and what options are best for you is based on the type you have been diagnosed with. The stage of your tumor is another consideration he will look into.
A lot of patients have discovered complementary treatments -- such as a standard therapy together with a Mediterranean diet -- to be effective in managing symptoms, in lessening the negative side effects of the standard treatments and in preventing the disease from coming back.
The Standard/Conventional Treatments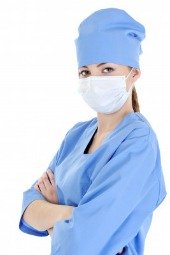 Surgery
Surgical treatments are varied. Your options are any of the following:
1. Lumpectomy is recommended for early stage tumor and involves removal of cancerous lump and a tiny portion of healthy tissues surrounding it.
2. Partial mastectomy is one of the surgical treatments that involves removal of the part where the cancerous lump is found and a small portion of healthy tissues surrounding the malignant part.
3. Total or simple mastectomy involves removal of the entire breast with the malignant tumor and lymph nodes under your arm.
4. Modified radical mastectomy involves removal of the entire breast, lymph nodes under your arm, the lining that covers chest muscles and even a part of the chest wall muscles.
5. Radical mastectomy involves removal of the entire breast, the chest wall muscles under your breast and all the lymph nodes under your arm.
Mastectomy is also called as lymph node surgery. It is more invasive and has long-term painful side effects. There are doctors who prescribe lymph node surgery even when the patient is still in the early stage.
However, a study had been published in the Journal of American Medical Association this February 2011 with the conclusion that any of the mastectomy options is not necessary among patients who are in the early stage. Those who have undergone this type of surgery and those who have not have the same chance of survival.
If your doctor prescribes surgery, he or she will usually recommend additional treatments after you have recovered from surgery. It's either one of these 2 breast cancer treatment options: radiation and chemotherapy.
Your doctor will recommend either radiation or chemo to ensure that any cancerous cells left after surgery are killed and to decrease the risk of the disease to recur.
Radiation treatment
Radiation is one of the breast cancer treatment options that is necessary after surgery because it prevents the tumor from recurring by about 70%. In fact, if you are treated with radiation after lumpectomy, you are likely to live longer and remain free from the disease far longer than those who only chose surgery without radiation.
Chemotherapy
Since there are different types of breast cancer, chemo can either be adjuvant or neoadjuvant. The treatment is also called as chemo regimen in which 2 to 3 types of chemo drugs are administered simultaneously.
It is one of the types of treatments recommended for:
the inflammatory (IBC) and
early stage invasive tumor after surgery
advanced or metastatic tumor to weaken cancerous cells in the breasts and in other organs they have spread into, and
bigger tumors before surgery to shrink them.
Hormone treatment
It involves the use of different types of treatments such as surgery, radiation or drugs to remove, to block, or to stop production of estrogen.
Ovarian ablation is one of the hormone options that can prevent your ovaries from producing estrogen. Estrogen is one of the known causes as it stimulates cells in your breasts to grow rapidly.
Aromatase inhibitor is prescribed if you're post menopausal and your tumor's growth is dependent on estrogen. This type of hormone treatment decreases estrogen by blocking the aromastase enzyme from turning androgen into estrogen.
Targeted treatment
There are 2 types of targeted breast cancer treatment options. Both treatments involve the use of medicines and other substances to target and kill cancerous cells without damaging the healthy ones.
The 2 types of targeted treatments are:
Monoclonal antibodies
Tyrosine kinase inhibitors
Both treatments work by blocking the HER2/neu growth factor and protein inside the cancerous cells.
Here's a piece of good news against HER2/neu: A study published in the Carcinogenesis Journal shows that the health benefits of olive oil especially the extra virgin variety include the reduction of the supply of HER2/neu protein.
Complementary therapy
Complementary therapy involves different types of treatments. It is implemented in addition to or together with standard types of treatments. It is based on how cancerous cells are believed to have an effect on your whole being and how they are also triggered by your emotions.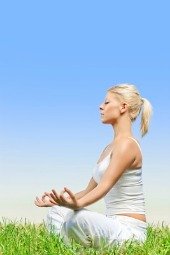 It is proven to be a safe and effective treatment but it is not intended to replace standard treatments. The different options for complementary treatments include:
1. the use of acupuncture
See All About Acupuncture to learn how it can help you.
2. the use of medicinal herbs and fungi like Ganoderma extract
3. the use of massage
4. yoga
5. aromatherapy
6. Tai Chi
7. music therapy
Olivia Newton-John, a survivor of the disease, advocates the use of music as one of the treatment and prevention options.
8. meditation
Yoga, massage, meditation, Tai Chi and music are options to help you de-stress. Chronic stress is found to increase your risk for tumor development and it also encourages tumor growth. You can incorporate any of these complementary options into your daily activities.
If you have been diagnosed with the disease, I encourage you to talk to your doctor about adding any form of complementary therapy to your prescribed breast cancer treatment options. You deserve to know all the options because it's your health, after all. You also need all the help.
Related Pages You Might Like:
Inflammatory Breast Cancer Treatments | Inflammatory Breast Tumor Signs and Symptoms | What Causes Breast Cancer
Top of Breast Cancer Treatment Options
Cancer Prevention Home > Breast Cancer Facts >Treatments for Breast Tumor
Images Copyright (c) 123RF Stock Photo