Facts and Statistics for Cancer
Deaths and Survival
If you look at the statistics for cancer, you will see that cancer doesn't discriminate. Anyone can be its victim. You can either be a part of the death or survival statistics.
It strikes anybody regardless of . . .
the color of your skin or shape of your eyes
your gender
whether you are 25 or 50
your socio-economic status
what side of the world you live in.
And do you know that even if you are a man, you can also get tumors in your breasts?
How come men can get breast cancer? Well, it's because men have breast tissues, too. Breast cancer is one of the common types but the type that develops in a man's breasts is the rare type.
Statistics also show that most male breast cancer cases are of the invasive type. An example of a male breast cancer survivor is Richard Roundtree who is an actor.
Today, the incidence of cancer cases is significantly on the rise. What is further alarming is those who are diagnosed are getting younger. In fact, during the past 20 years, the age group of 35-55 has been the major incidence group.
How many people have cancer?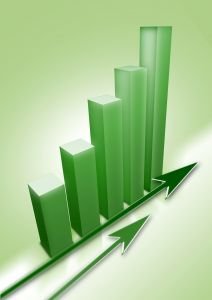 Statistics from the National Cancer Institute disclose that the estimated new cases and deaths from the disease in the United States alone for 2008 are . . .
almost 1,500,000 new cases excluding non-melanoma skin cancers
565,650 deaths and
one in 3 people gets it over their lifetime.
Approximately 1,500 people die from the disease everyday in the United States. It is now the second cause of death due to a disease. Statistics for cancer further report that about 3,400 people are diagnosed with it each day in America.
The World Health Organization also estimates that 10M cases are diagnosed worldwide every year. And 15M cases more will be diagnosed by the year 2020.
That is a 50% increase of new cancer cases. Thus, there is real need . . .
Related Pages You Might Like:
Stages of Tumor Growth | Cancer Classifications | Common Types of Tumor | Kinds of Cancer | World's Leading Types of Tumor | Rare Types of Tumor | General Signs and Symptoms of Tumor Growth | TNM Staging | 4 Stages: What to Expect
Facts and Statistics for Cancer
Cancer Prevention Home >Facts > Statistics
Images Copyright (c) 123RF Stock Photo